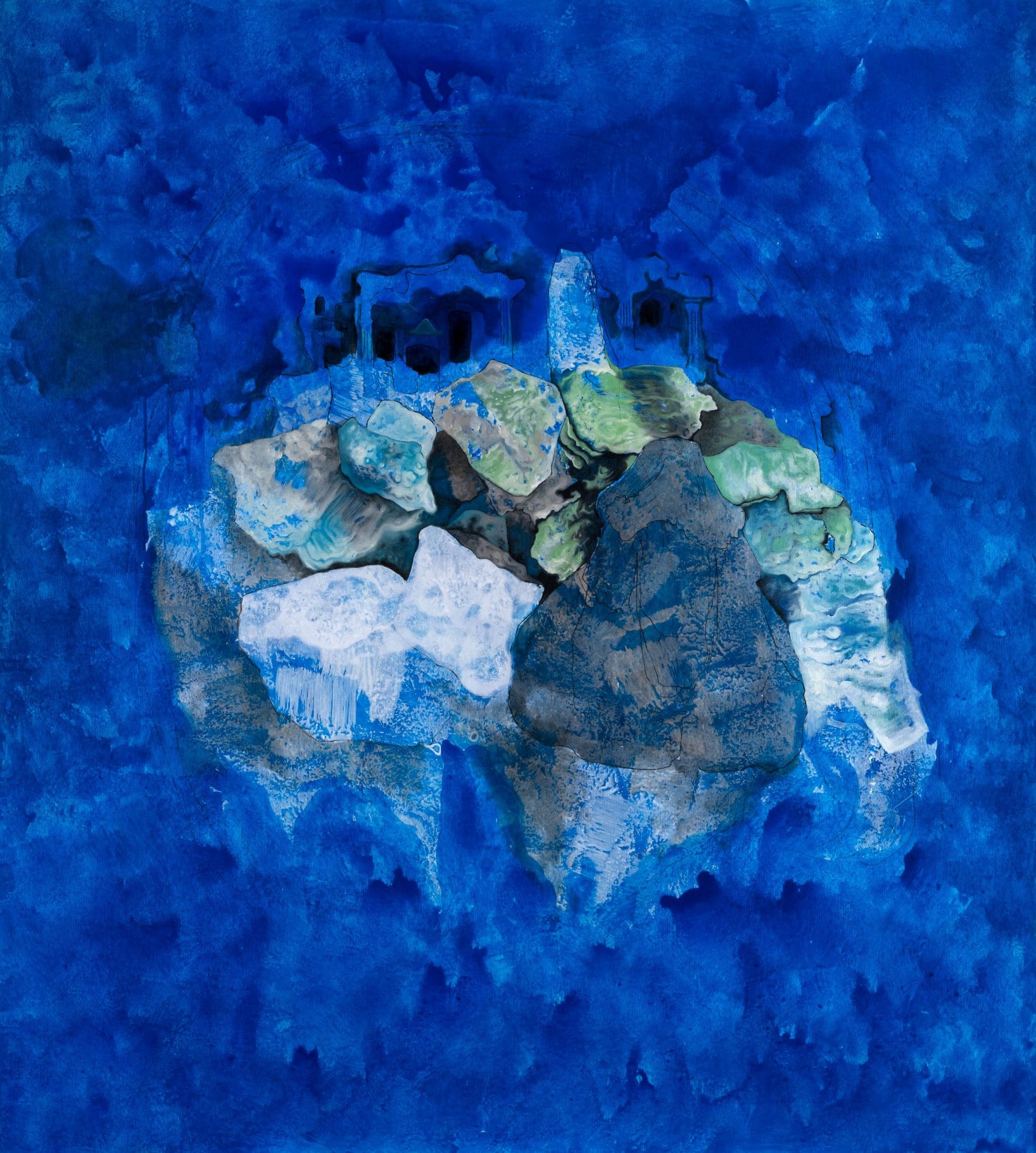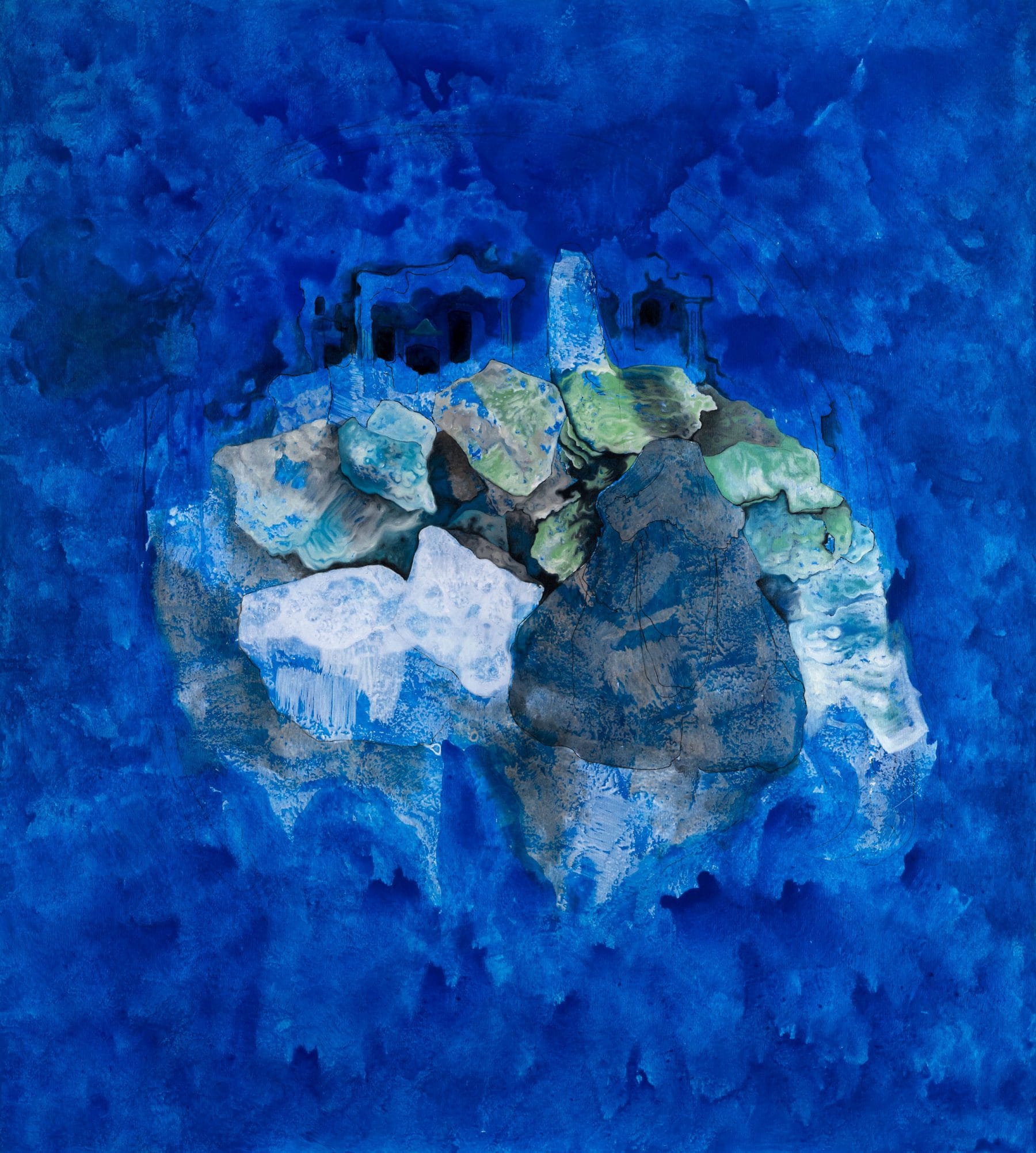 Tuğçe Diri, Another World, 2018, Mixed media on canvas, 140 x 126 cm
Tuğçe Diri's works, which consist from different series with diverse mediums such as drawing on paper, canvas and lace, acrylic on canvas, all nourish each other and evolve into a whole body of work in an organic way. The artist describes her work as an effort to place her vital reality plastically, which is based on her experience and geography that she lives in. Traditional arts that embody certain cultural infrastructures and always require meticulousness, patience, and attention to detail, are the starting point of the artist who moves towards contemporary forms of expression. In this context, the three different series that we encounter in the exhibition reflect the process of development of traditional arts by evolving to a different point of representation with contemporary ideas and interpretations.
In the first series of paper works, the patterns in which the artist creates repetitive forms with a momentary automatism reflect the search for a plastic bond between traditional culture and current production practices. At the same time, the series entitled "Another World" could be described as timeless, space-less but sometimes familiar natural forms, which are re-interpreted to create a bright, utopian, at times childish pictorial language. Adding the inspiration
and influence of Ursula K. Le Guin to her reinterpretation of the forms of nature, there arises an unknown land that the textures grow and create on the surface. The bright colours in an unknown place spread to the audience in a talismanic way as if there were inner life energies coming out of the forms.
The third series of lace and canvas, which is called "Symbiosis", is the final production of an entire process that conveys a structure to which the patterns and laces find a way to live together both as a form and as a practice of thinking. The laces, which are being knitted immediately without any practice, create a three-dimensional visuality on the canvas frame. On the other hand, regardless of the material, they bear the traces of the search of a surface and the fine arts education of the artist. In this sense, the third series gives the viewer the opportunity to follow the intellectual traces of the artist by drawing a conclusion that the process arising from the patterns is interpreted with a new material.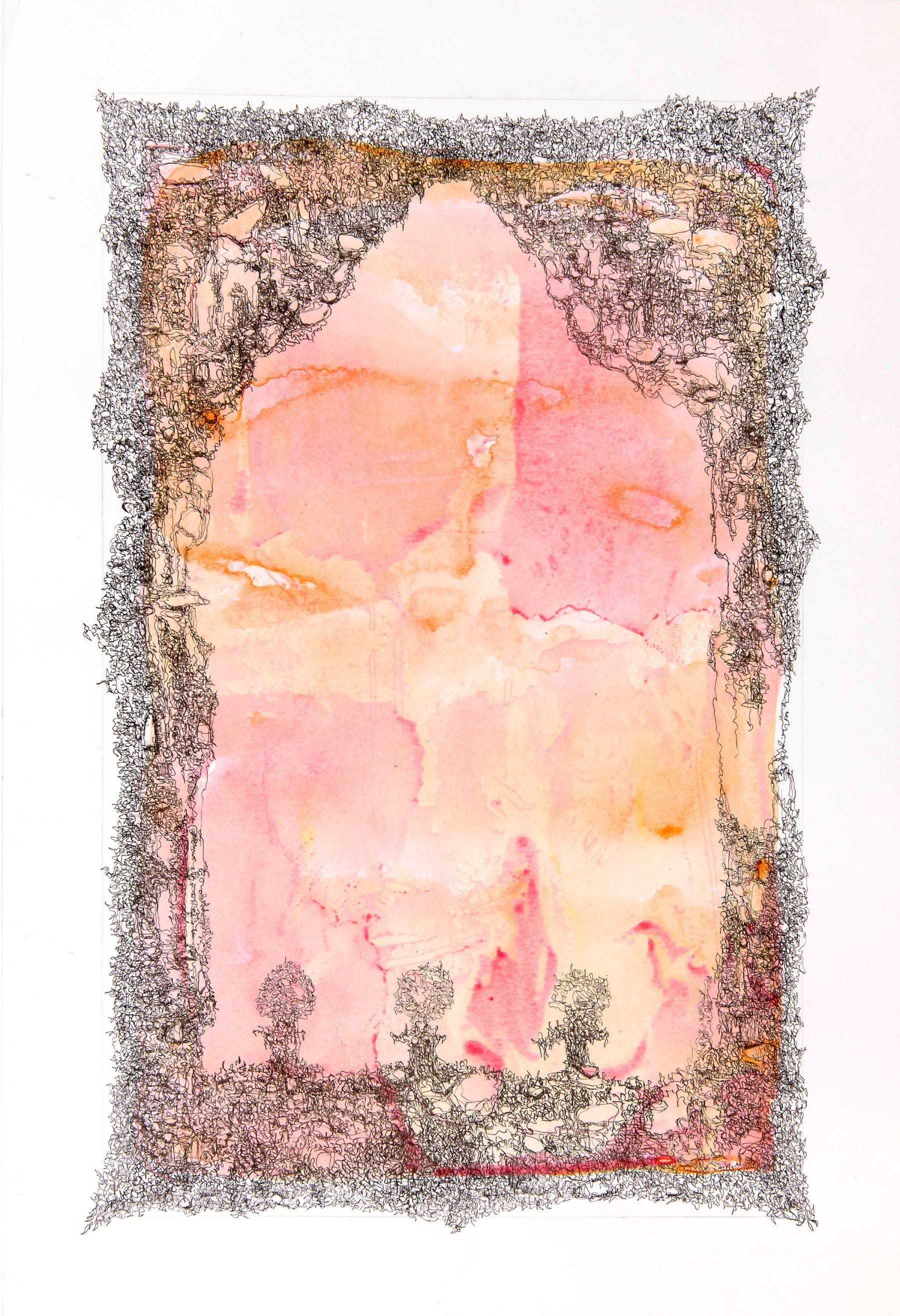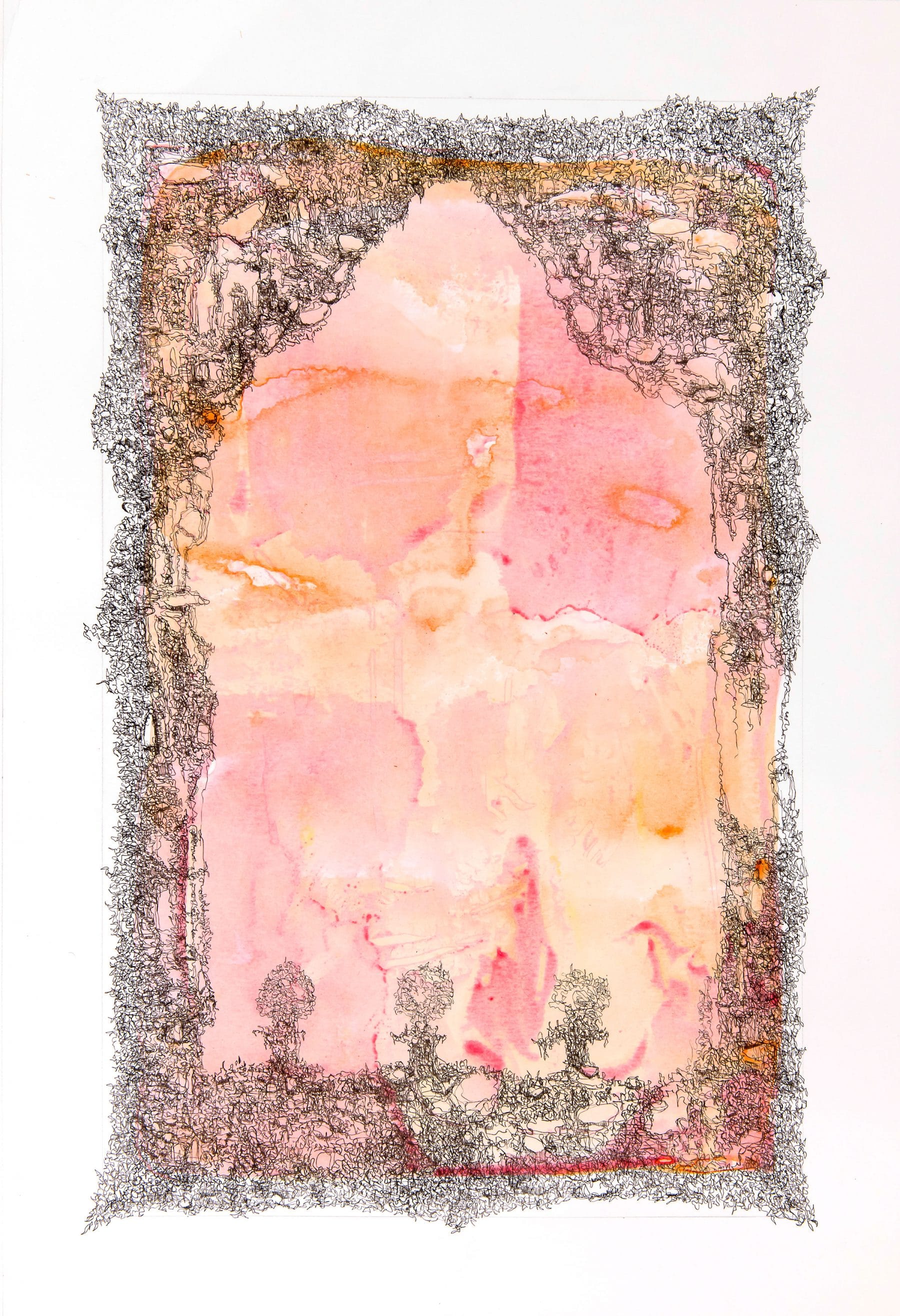 Tuğçe Diri, Untitled, 2018, Mixed media on paper, 70 x 50 cm