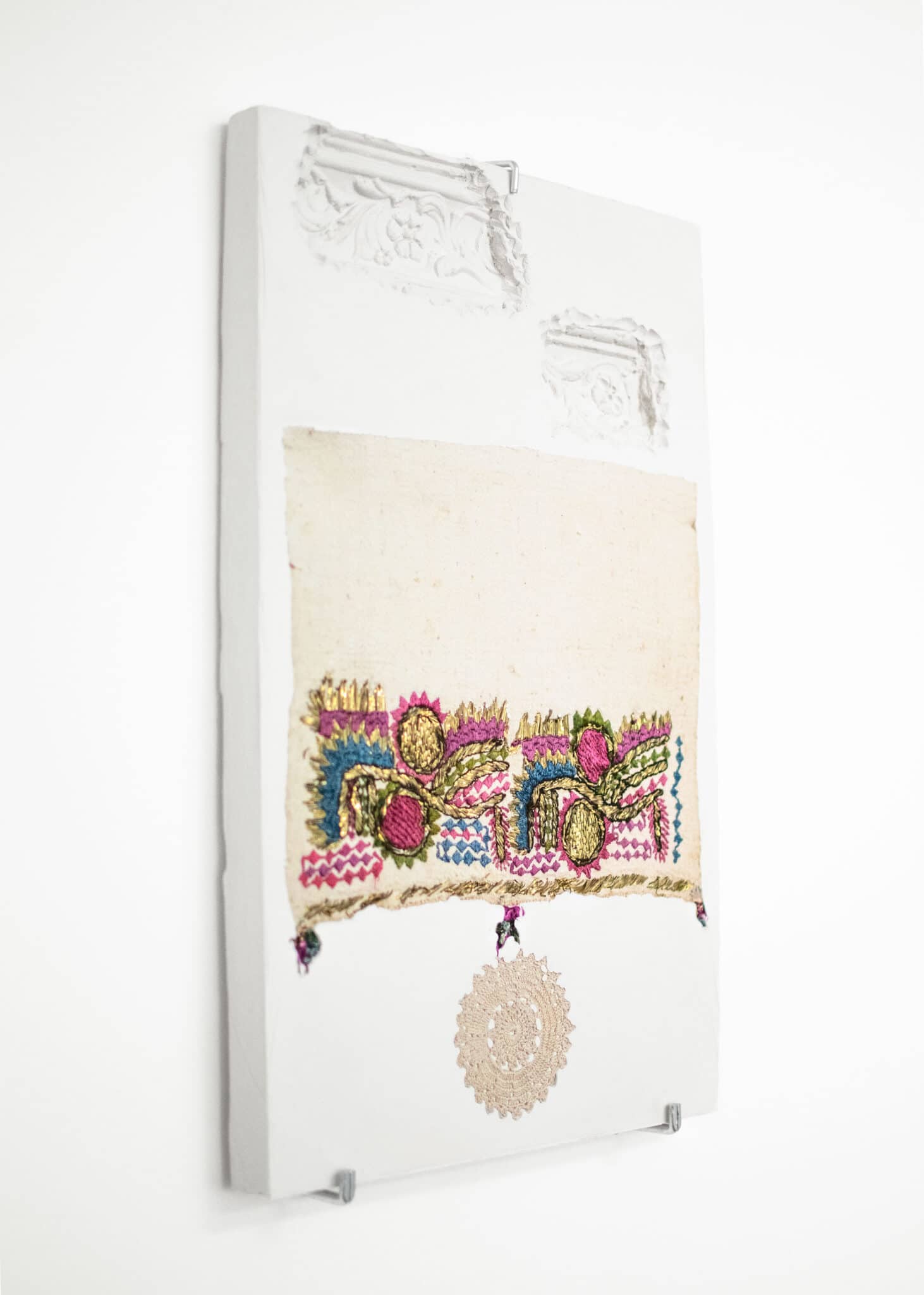 Ekin Su Koç
Altbau I, 2020
Fabric, Lace and Plaster
50 x 35 x 3 cm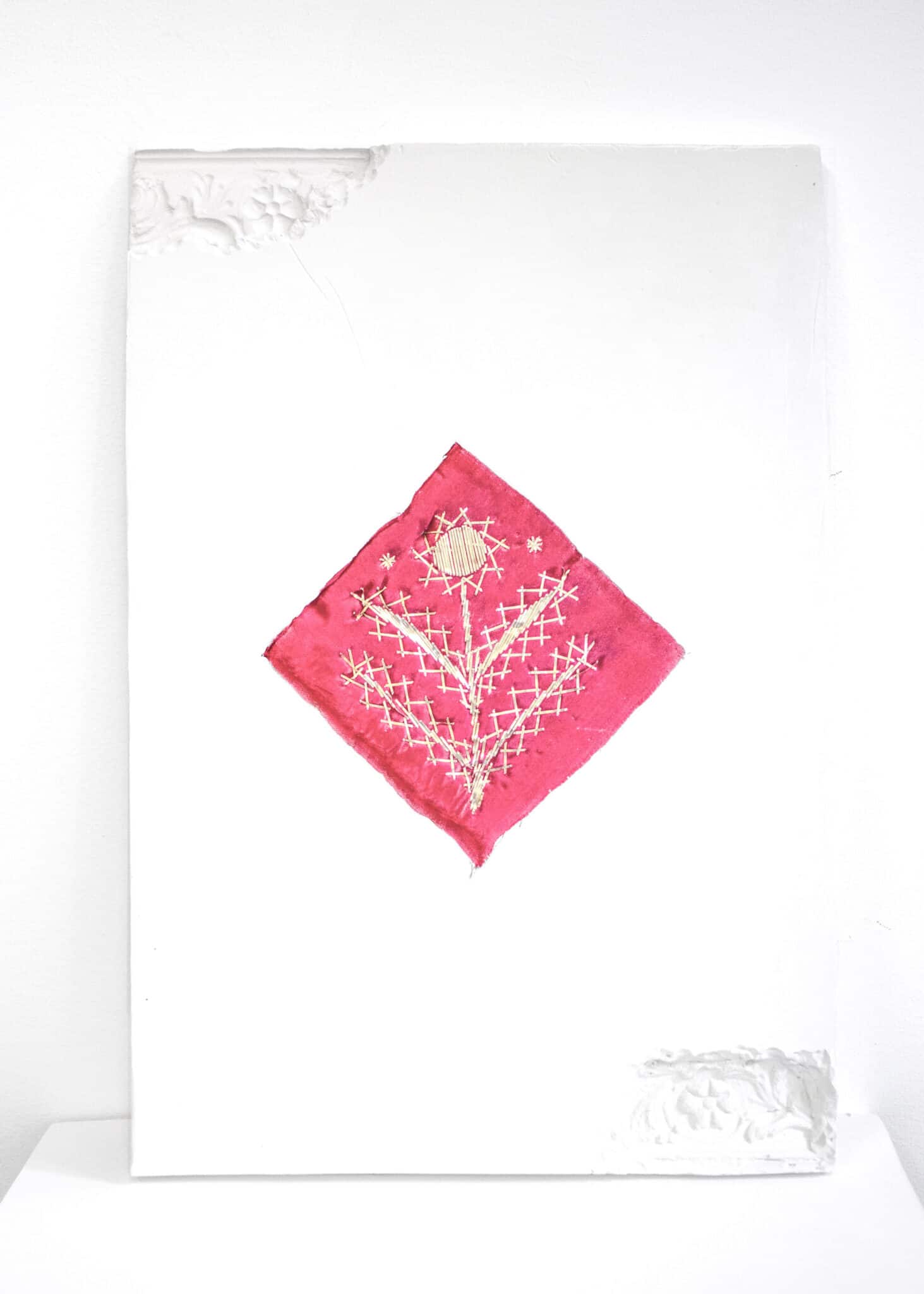 Ekin Su Koç
Altbau VIII, 2020
Fabric, Lace and Plaster
50 x 35 x 3 cm
The solo exhibition of the artist Ekin Su Koç in Germany, combines different disciplines and techniques together. Paintings, collages, epoxy works, drawings and plaster wall sculptures etc. those are the fragments of the exhibition that playing with the notions like identity, gender and the relation between human and nature in anthropocene epoch.
The exhibition title 'Altbau' comes from the wall sculptures that she focusses on lately. The combinations of Berlin's visually very rich 'Altbau' motives with the old hand made fabrics of nomads from Ayvalık, Turkey.
These compositions can be read as feministic corrected storytelling's about our daily surroundings. Old fabrics have been put equally with the 'Altbau' motives onto a piece of wall. The carved and raw edged look of the pieces reminds us the findings in the archaeological sites. While emphasising the beauty and the aesthetic power of the materials, we can also playfully read the works like; these may be the findings of another world that all genders and cultures have lived equally together.
We see that the artist also plays with the time perception in her works in this way. The epoxy series "Moon or Mars" also tells a similar kind of story with a figurative approach. She questions the relation between human and nature, plus the role of culture in this relationship through these works.
She creates foggy dystopic landscapes with acrylic paint on the rounded canvases as if we live on Moon or Mars and she puts cultural signs like antique sculptures, figures and animals made of paper collage, dried plants which were alive once.
At the last layer she covers the surface with epoxy resin. That sealing also provides an effect like the time is frozen and the figures, plants are floating on the canvas.
With these works the artist creates a dystopic futuristic story of humanity that eventually messed up the world totally and probably carried their "culture" to the Moon or Mars…
This changing of time and place notions on Ekin Su Koç's works, actually comes from her own journeys and nomadic life style. As she is migrating from place to place, she collects materials, cultural symbols, memories and combines them on her collage works and paintings.
She paints large scale canvases from the collages that she made on her journeys. The viewer may easily follow the fragmented look in the oil paintings. Most of the works gain a deeper meaning with the titles.
Her paintings, collages, drawings and epoxy works accompanies as to the 'Altbau' wall sculptures in this exhibition, as they are all creating the new storytelling's in a post- human way.